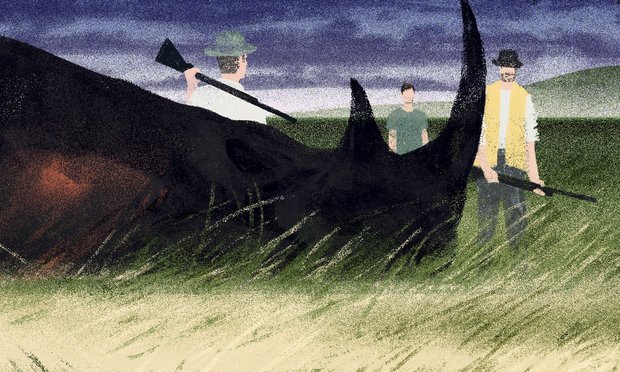 We live in a world where compassion often quickly turns to outrage, which in turn can express itself as vitriol and disturbing calls for retribution, as evidenced in the recent reaction to Cecil the lion's death.
This is more than just a trip report, and I wouldn't call it a defence piece—it's a surprisingly gentle treatment of an extremely volatile subject.

The first 45 seconds or so is a quick advert and show slug. The show starts right after that.
NPR's Radiolab takes a look at the auctioned trophy hunt, the hunter, the local impact, and the conservation efforts. The show is well-edited, well-paced, and is an engaging listen.
Producer Simon Adler starts by following professional hunter Corey Knowlton to Namibia on his controversial path to hunt a member of a species headed for extinction. Knowlton has received his share of backlash because of this particular hunt. Adler goes on to take a genuine look at modern conservation ideologies in Africa, from both hunters and non-hunters.
The 50-minute episode consists of recorded interviews and events, and goes by seemingly quickly.
I don't think it will sway either side from strongly held beliefs, but it's good to see this Radiolab piece cover a breadth of perspective that normally doesn't get much press time.
It feels much more like the start of a conversation, rather than someone trying to end it.