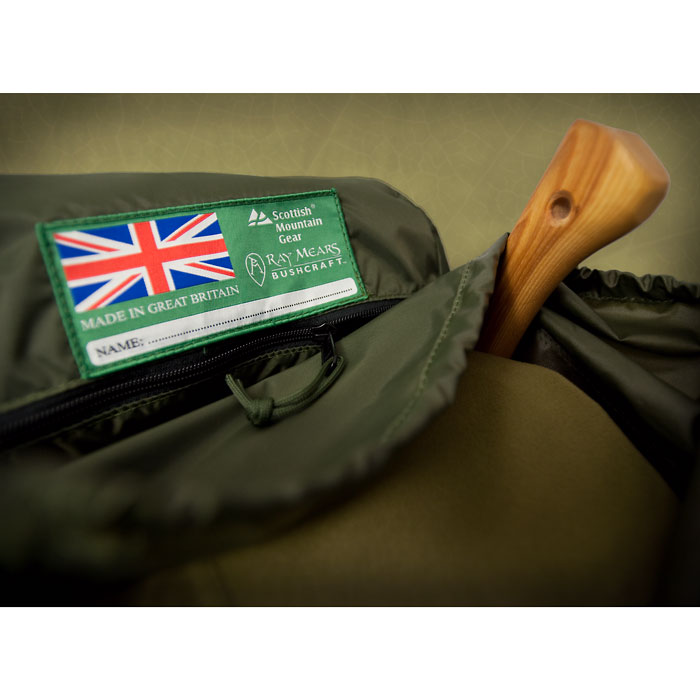 Looks like there's a new pack in the works [update: The pack is now available for purchase. If you know of anybody who has tried it out, please don't hesitate to add your thoughts to the comments below]. It may be a bit on the pricy side, but some might not mind paying that much for a pack, if it delivers on its promise, and can last them a lifetime. I expect no less from any quality tool, and a pack is just as crucial a tool for your comfort, organization, and mobility in the woods.
Whether it lives up to the hype remains to be seen, since past Ray Mears products have seemed a tad silly (like the ~$50 luggage tag, or the ~$100 belt). I don't doubt that the products are good quality, but the premium pricing seems to bank only on the celebrity name association, while not bringing any extra value to the table.
By the description of this pack, however, there seems to be promise. I'd be very interested to see this pack in action.
Details:

Total volume: 90 litres
Volume of main compartment: 58 litres
Volume of side pockets: 10 litres each
Weight: 1.8 kg
Fabric: Waterproof 1,000 denier Cordura Nylon
Colour: Olive Drab
A bespoke item, produced in small numbers
Designed by Ray Mears
Exclusive to Woodlore
Made in Great Britain

Features:

Large main compartment with PU Nylon snow valance and drawcord closure
Spacious lid with elastic trim and buckle closures
2 x fixed side pockets with buckle closures
External front pocket with lockable zip closure
External, slim-profile pocket on lid with lockable zip closure
Concealed, slim-profile pocket on underside of lid with zip closure
Drain holes fitted in the main compartment and side pockets
Heavy-duty YKK zips used throughout
Contoured and padded shoulder straps with adjustable top-tension buckles
Adjustable chest strap
Adjustable, heavy-duty waist strap with extended padding on hip area
Lightweight internal metal frame, housed in fabric sleeves
Breathable and padded mesh-lined back panel, for improved comfort and air flow
Sturdy grab handle
2 x full-length internal storage sleeves on back lining, perfect for SAM splints (not included)
Velcro loops for tidying away excess shoulder strap webbing
Embroidered Ray Mears Bushcraft logo on front pocket
See the full product page and details on the official Ray Mears site.